Robyn and Lisa the #bossladies and founders of Lettuce & Co.
Which three words best describes Lettuce & Co?
This one was a challenge; how to summarise our business, brand and culture in three captive words?
Friendly
Fun
Fabulous…
*The radiantly genuine duo captures their mantra perfectly; Live in your world, party in ours.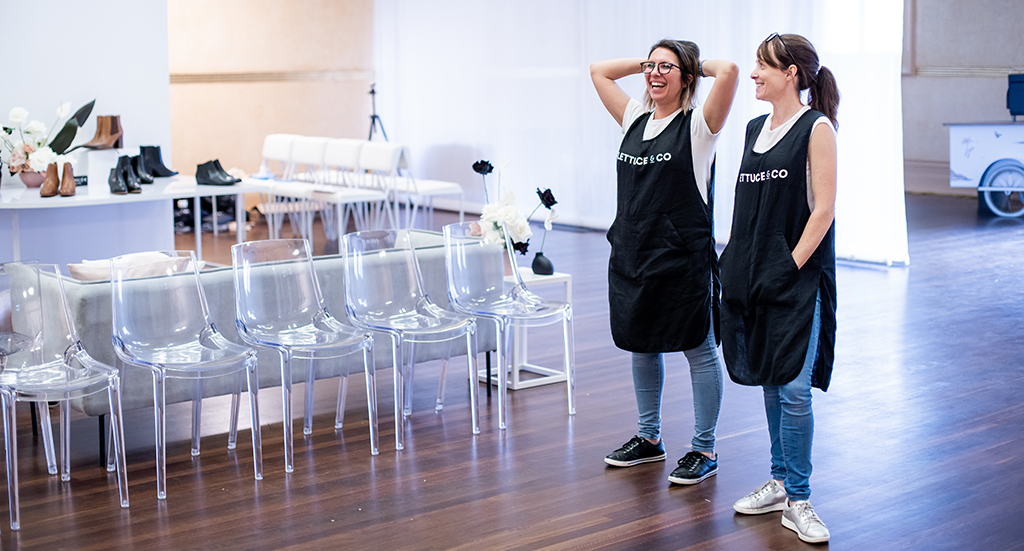 Tell us – out of intrigue – how was the name of the business decided upon?
Who is Lettuce & Co?
What are your roles within the company?
It's a question the team do get asked frequently. So much so, when we relaunched and re-branded our website, we included this tip-bit of information to share with the curious.
As two friends who embarked on creating a business together back in 2013; with mutual experience in both production, hospitality and marketing & events, it wasn't easy naming our newest love. The name needed to both reflect our personality and our purpose.
Why we were here, doing what we do.
Lettuce & Co – LET US take the load and pressure off all that comes with the planning and styling of memorable events.
*On learning the meaning behind the name, we have to commend! – love the subtle purpose and creativity behind it.
Our roles do encounter a lot of crossover and collaboration along the creative and project management process. However, we do differentiate between concept and creative development and the outward planning and production stages. In addition to us, we have a team of super dedicated, talented and trusted legends who help bring all the other elements together.
How would you describe your work and artistic style?
We always aim to inflict our personality and style to each project individually. We like to understand each client and also understand their requirements. As an example, working with the venue to best complement the existing aesthetics all whilst injecting the client's wish list creatively to maximise the result. We like to think of ourselves as fresh, minimal, safe-but always with an edge…not typically 'standard'. Clever in a way we can input our creative IP to a project.

 Tell us a little more about some other memorable projects you've worked on:
Our work with the brand FRANKiE4 is always memorable. They're an Australian footwear label; providing women with the ultimate foot supporting benefits, packed into styles they feel confident wearing.
Brisbane based, they wanted to bring their shoes to Melbourne.
In our first job with them,  hundreds of women braved the cold over 4 days to get the full FRANKiE4 experience…able to view the full range up close and personal with the opportunity to be fitted by the experts.
It was somewhat like a pamper session, some shopping therapy with bubbles in hand all rolled into one.
What made it memorable was the connection and rapport with the client. It was such a great success, we've since rolled out several of their events  with more to come and made good friends along the way.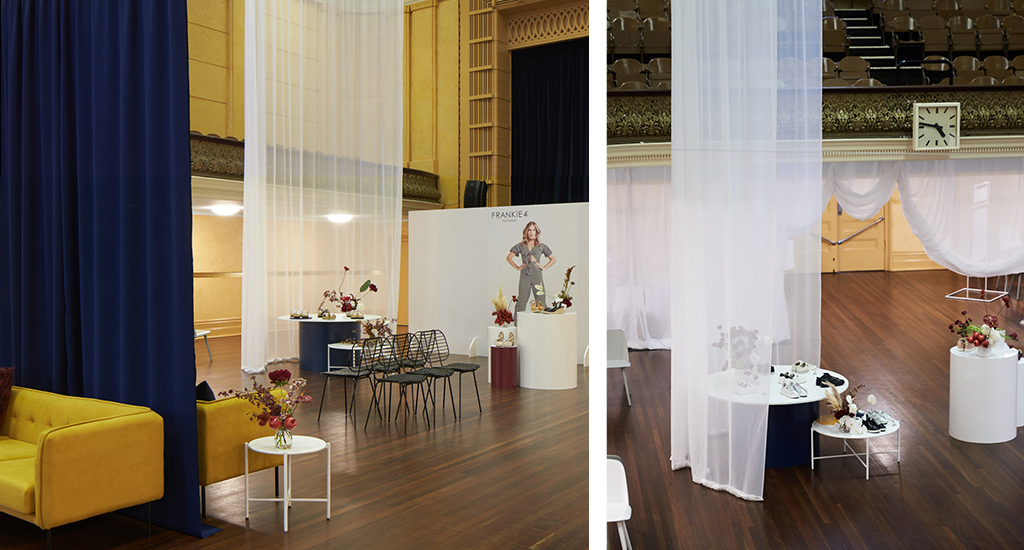 Do you have a philosophy that you instill in your work?
Laugh, always laugh. Enjoying what you do; it will always help. Particularity those 1am bump outs.
We also pride ourselves with honest and genuine interaction; with our staff, suppliers and clients. It helps with rapport and achieving the best result. We're fun and real people.
What are your favourite trends of the moment? Or what can't you get enough of right now?
Where to start?! We're embracing cactus – the bigger, the spikier the better. Combining a mix of greenery and foliage to create textured, layered yet balanced installations. We're also admiring pattern…animal prints!! No need to say more. We are also adapting Art Deco silhouettes in luxe and retro incarnations. We love a rival. In fashion we're embracing the return of the puffy sleeve.
*We're sure you've got some fun memories from the 80's and 90's wearing those sleeves!!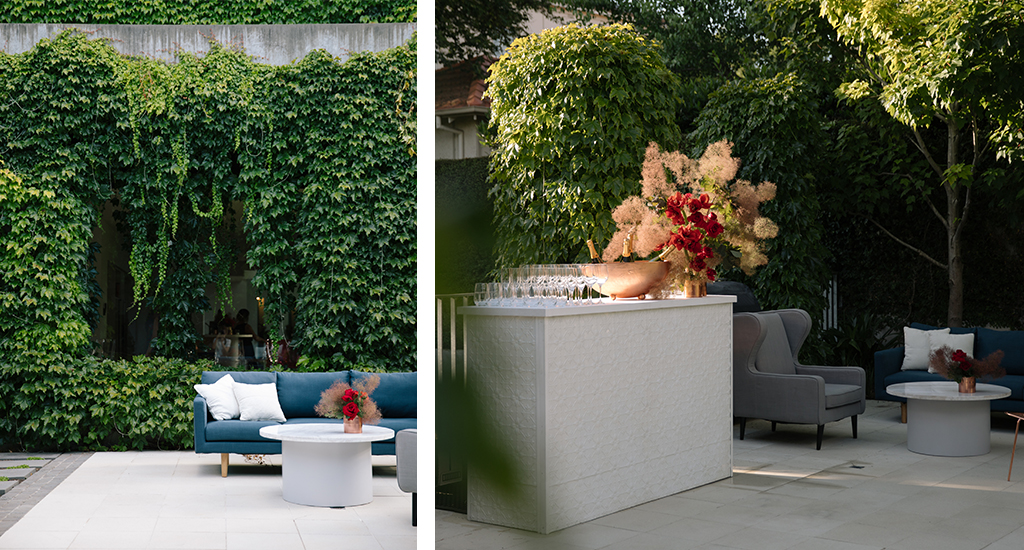 What would be your dream creative project?
After recently working on the Australian Open; it would be natural to suggest progression on to the world stage, this would be incredible. Could we bring the flair and personality of the Australian Open to Wimbledon?! Some may call it dreaming but we call it aiming high.
We all acknowledge it's important to stop and recharge. What do you do to get away or relax?
In honesty, it's the simple things that get us through. The reality of life means we love Monday nights in. Spending time with our children and of course with family and friends. Wherever, that may be.
If you were a piece of furniture which would you be? Why? 
Robyn: On first thought (and with lots of laughter) I'd say ice tubs…they are the infamous item, I repeatedly have to add onto our orders…
Lisa: Probably an armchair; their selection is purposeful and strategic. They aid in conversation and they're always styled and accessorised.
Robyn: well in that case…I'd probably suggest cushions and accessories.
*We agree, you're the perfect complement to the armchair. x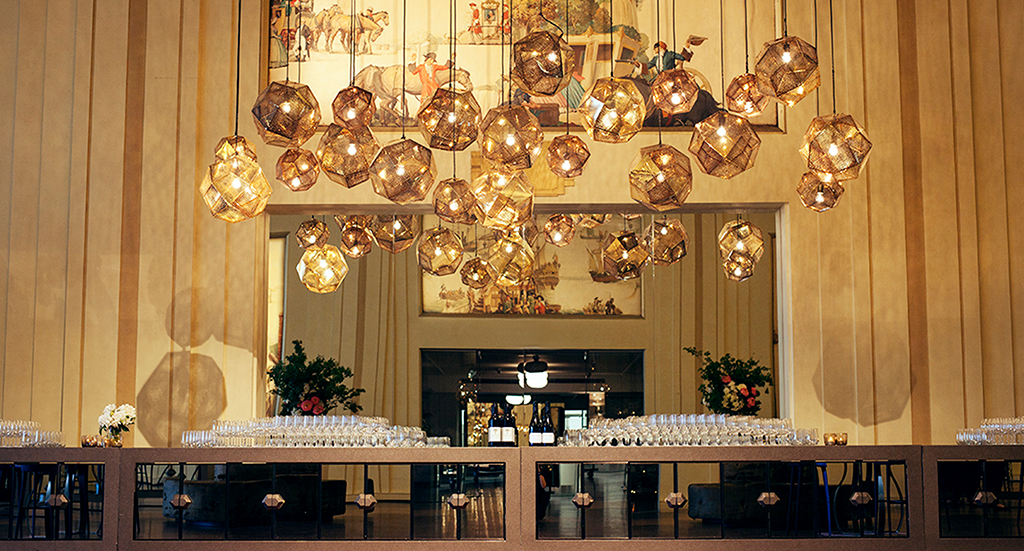 SOCIAL MEDIA LINKS
 Website: lettuceandco.com.au
Instagram: @lettuceandco
Facebook: Lettuce & Co – Style. Eat. Play