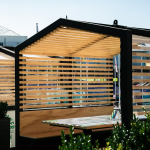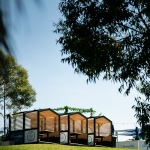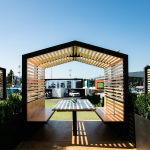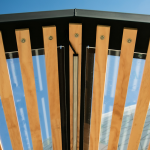 Dining Pods
From $3,135.00
Description
A contained fully assembled dining pod that seats 4 - 8 guests on booth style seating. With timber baton detailing and internal acrylic panels for weather protection, the structure includes a central LED strip light that can be programmed to any colour. Suitable for outdoor use and where social distancing measures are encouraged. Side panels suitable for branding with low tac substrates.
Pricing starts from $2850.00*
*Additional fork lift hire & fees apply. *Accessibility ramp maybe required *Standard power outlet required for lighting.
Table top: 1.2m W x 2.4m D Seat: 2.4m W x .45m D x .54m H Side panels: 1.05m W x .80m H
Outdoor