Featured Event // Spring Racing Collections by Country Road
To kick off the much anticipated season of Spring, Lenzo recently collaborated with OneTwo Agency to promote Country Road's Spring Racing collection. Guests were able to enjoy a preview of this season's latest garments and accessories for the upcoming Spring Racing Carnival.
An intimate setting was created within the lush surrounds of Gardens House in Melbourne's Royal Botanical Gardens, styled with an abundance of seasonal florals to set the tone and this season's trending colours and fabrics.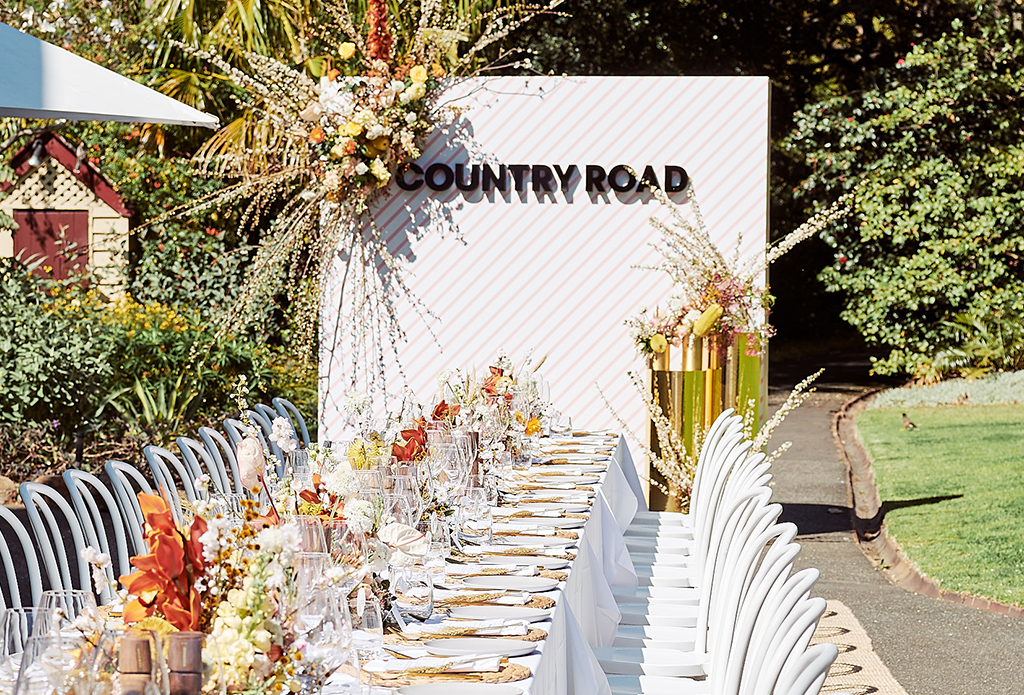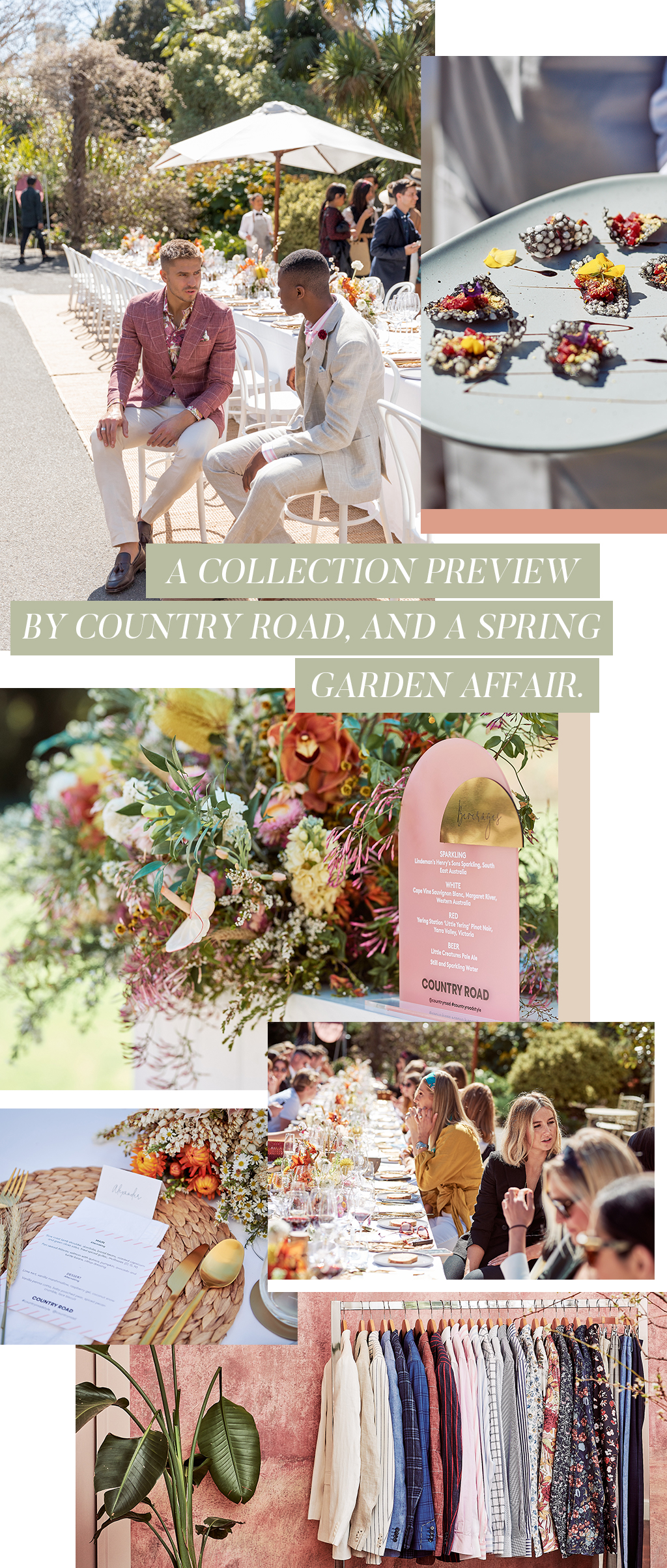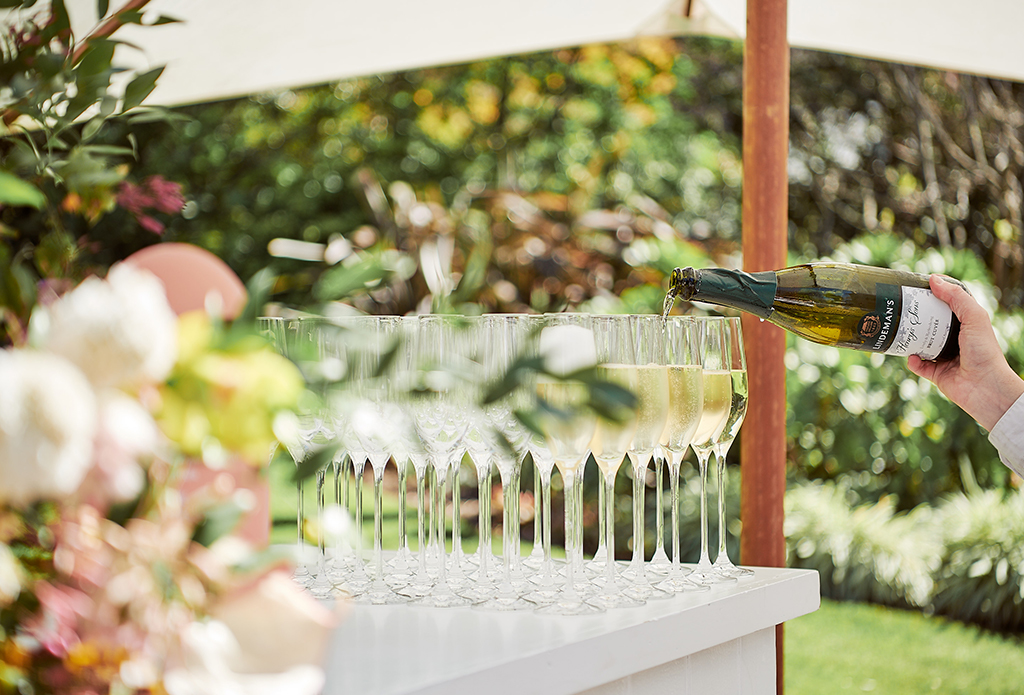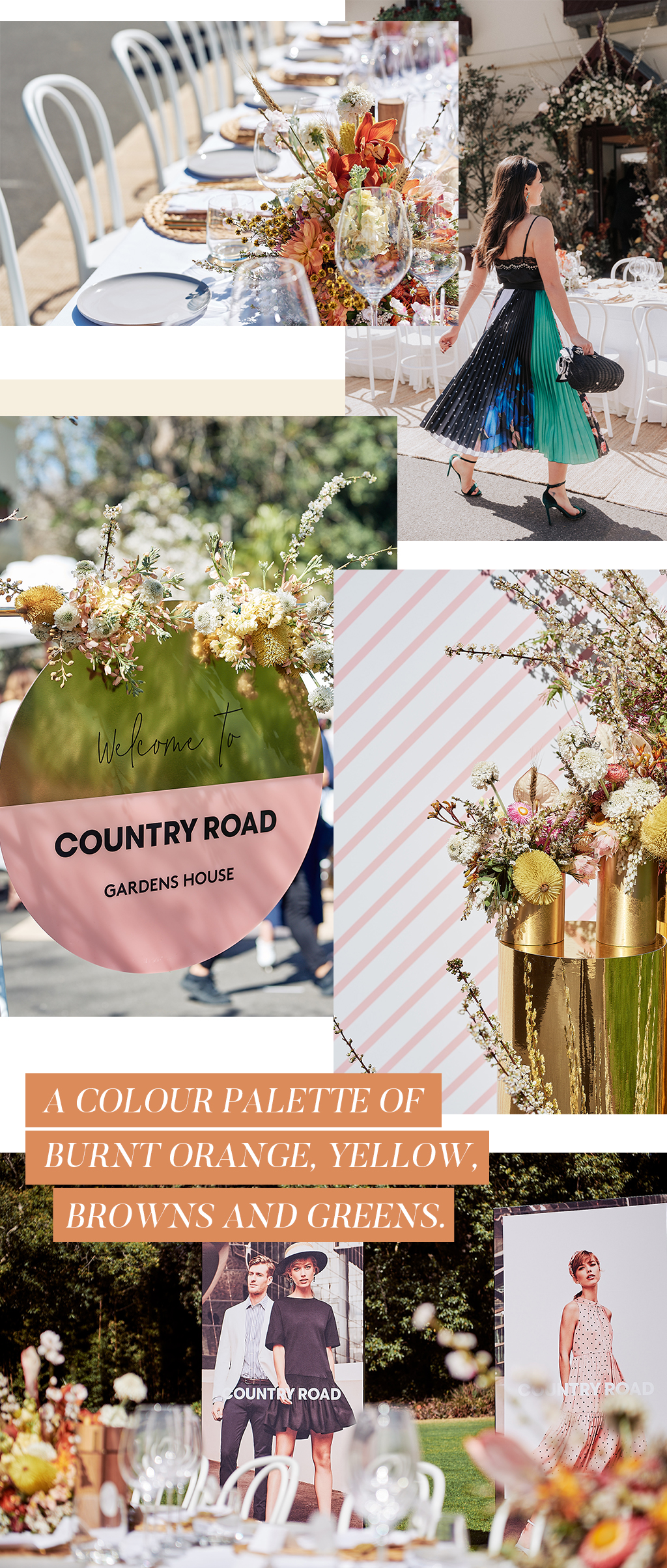 PHOTOGRAPHY BY: SIMON SHIFF AND LIZ SUNSHINE
LOCATION: GARDENS HOUSE
FURNITURE: DANN EVENT HIRE
PR AGENCY: ONETWO AGENCY
CATERING: ATLANTIC GROUP
STYLING: LENZO
FLORIST: FLOWERS BY BRETT MATTHEW JOHN
DECALS AND MEDIA WALL: ENTOURAGE EVENT