a sustainable
events agency.
Frank Wild the big-thinking events agency, delivered the premium hospitality offering Bar Atrium, at the recent Australian Open with sustainability and the environment at its core. With successful outcomes evident, we were empowered to learn and understand more. Below Marky Rochford, Director of Frank Wild indulges our curiosity.
Frank Wild proudly specialise in sustainable event and project management,
how has this philosophy evolved with the business?
We've always had a sustainable approach but found that it wasn't always easy to bring some clients along the journey. So we honed our skills and  knowledge and put a lot of time and energy into developing the processes behind our philosophy. We created our own industry specific assessment process which include reduction measures, emissions calculations, carbon offset
programs and a detailed sustainability report for clients. We now provide this assessment service to clients, producers and suppliers right across the events industry. There's definitely a much better awareness of environmental issues these days and we find it easier to convey our message, while we still push ourselves to do better on every gig.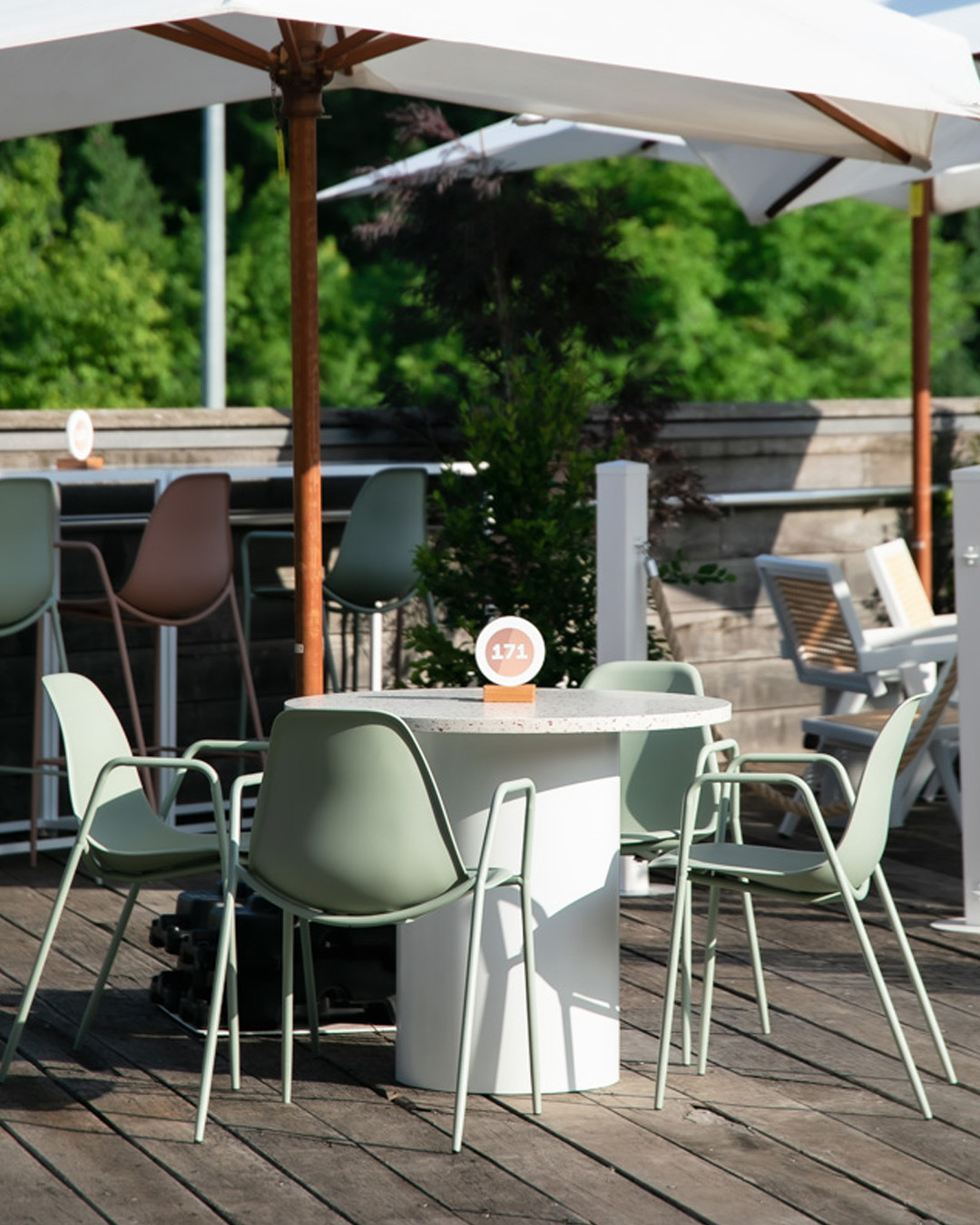 Outdoor decking: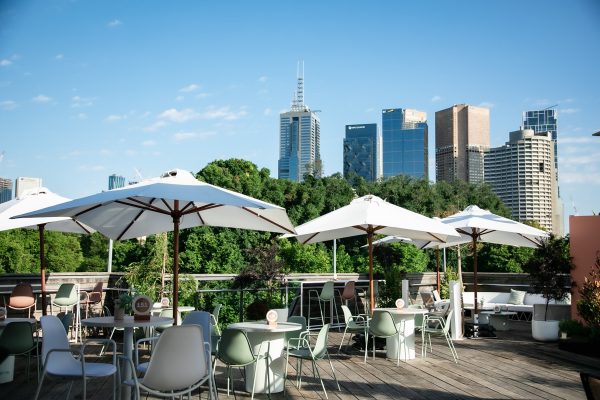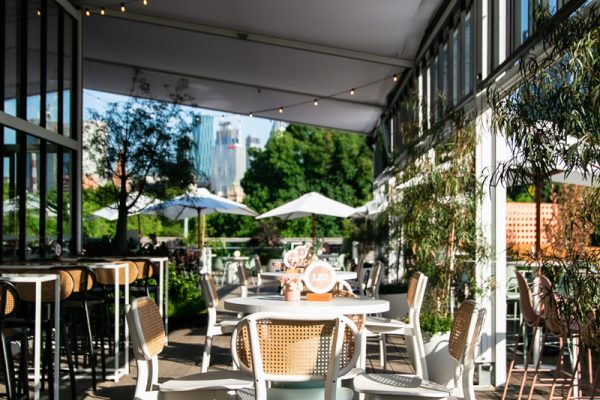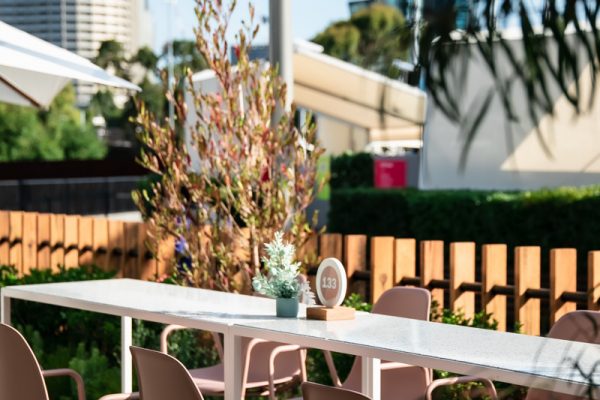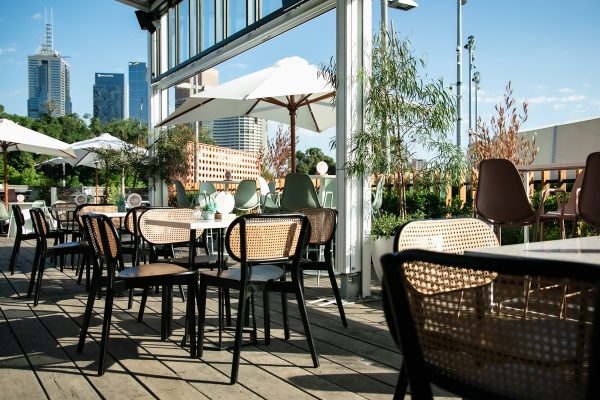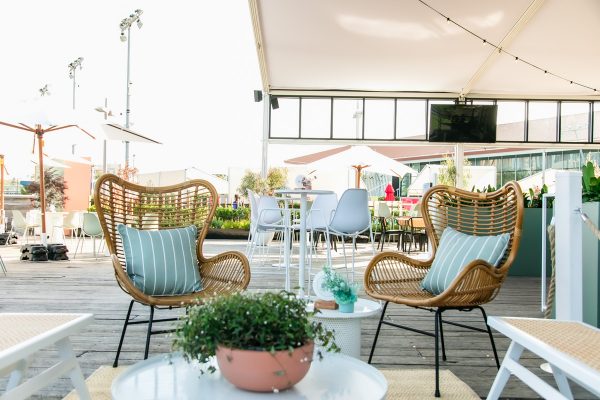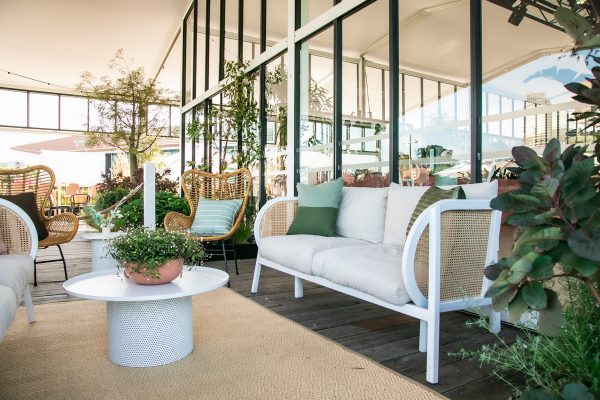 At the recent Australian Open the team designed and
created the Bar Atrium with sustainability at its core.
Can you elaborate on the ideation of this project?
The mantra in our office is that "sustainability is the ultimate design brief". For a high end project like Bar Atrium, everything had to look good, but also be carefully considered based on its environmental impact. Sustainability has always been a part of the Atrium project, but over the years we have continually pushed the boundaries of how this is applied, of which Tennis Australia are incredibly supportive.
This year we had a much bigger site in a completely new location, which might just be the best location in the whole AO precinct. We also had a new creative direction – Australian Coastal. We created new build assets from reclaimed timbers and recycled plastic but we also used existing assets from previous years to continue the sustainability measures across the project.
Tennis Australia were inspirational with their determination and ambition to not only put on the event for the world, but retain its greatness with the high level parameters in place. This was the best Atrium project we've done yet and one that was immensely satisfying to execute under the difficult circumstances.  It was humbling to be a part of and we're incredibly grateful that AO guests were able to experience a space, that so much effort went into.
"We drew on the natural surrounds and the in-situ weathered decking to feed the creative direction but also brought plenty of colour into the palette through eco-painted walls, planter boxes and perforated dividing walls."
How did you establish and monitor the criterium / benchmarks of this project, to ascertain its overall success?
We worked very closely with Tennis Australia throughout the entire project, yet this year obviously had added complexities due to the pandemic. There were plenty of moments where we all thought that the AO wouldn't be able to proceed. We kept our focus on the end product and developed the ideation and concept as well as the guest experience accordingly as though it was a normal year. When it finally came around to execution we were ready to roll. We simultaneously kept our focus on the sustainability standards.
The pandemic seemingly shifted some focus towards other issues in the world, but we are determined to keep it front and centre in what we do. For this project, we based the sustainability criteria off the previous year; always with the goal to reduce further and do better. We use our custom auditing process to calculate the impacts from all areas. This year, despite activating a site twice as large, we have reduced our materials emissions by 80% and our overall emissions by 60% from the previous year.
How do you foresee the focus on sustainable practices advancing within the Event Industry in the future?
We still see vast amounts of disposables in events, whether that's single use bottled water or entire set builds, but the tide is turning. 'Corporate Responsibility' is more scrutinised than ever. However, while some companies only concern themselves with how they are perceived externally, there are many that genuinely care about the impact they are making. The ultimate method of reducing the impact of an event, is to avoid hosting them altogether,
but events are an essential part of human social connection. They are imperative in not only bringing people together, but also engaging and creating awareness and education for guests. If we can communicate the sustainability message through events, then the industry could be a leader rather than a laggard.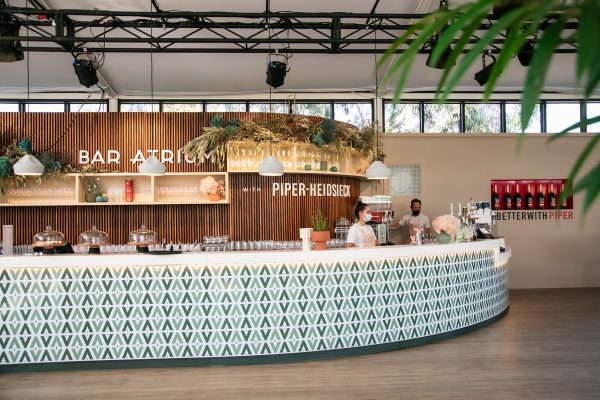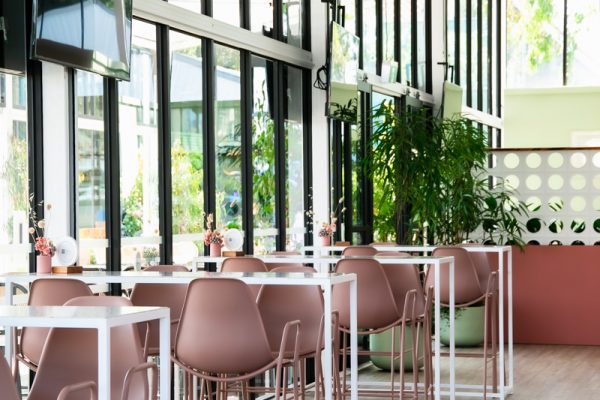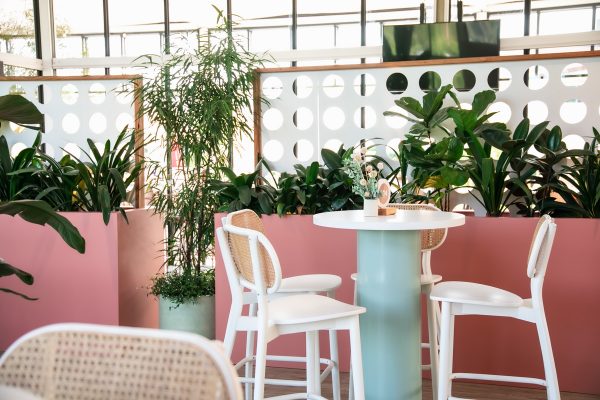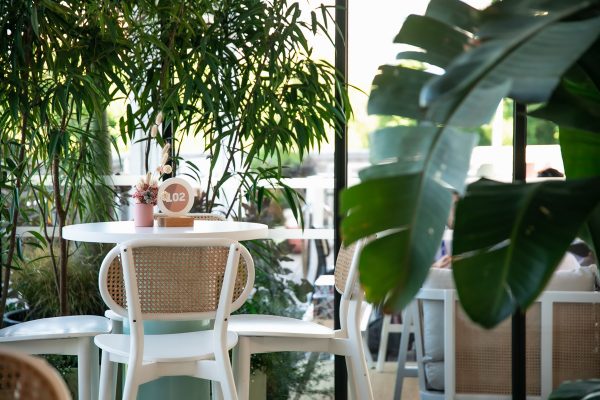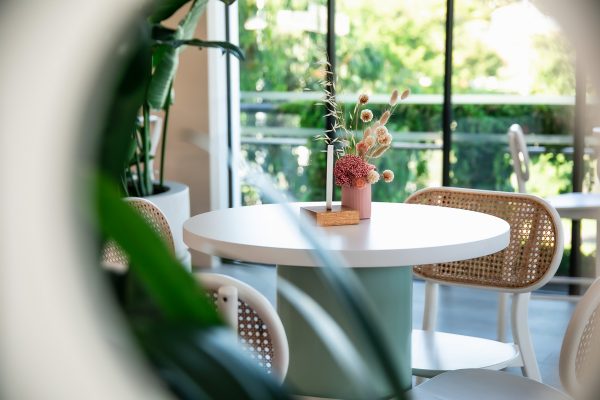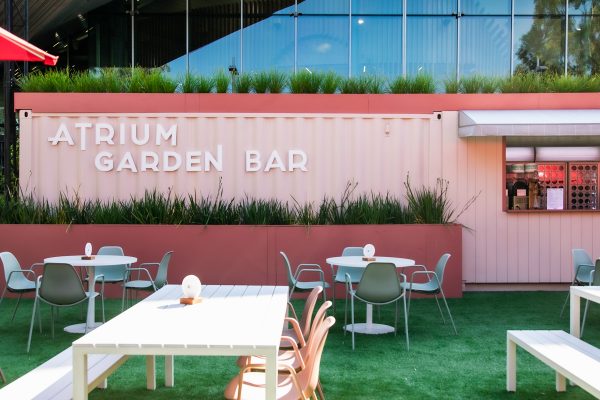 What initial encouragement or suggestions, for both individuals or businesses, looking to adopt further sustainability and environmental practices, can you share?
Most organisations would have a sustainability policy these days. If your company doesn't have a policy, try write it yourself.  Even if you are a sole trader, a freelancer, a student or whatever, having a framework to work within can make it easier to understand your goals and improve. Additionally, if the policy  does exist could it be better? Could you drive it to be better?
A good resource to start with is the Sustainable Event Alliance who has a plethora of suppliers listed on their website. Local councils also provide heaps of resources and education tools for reducing environmental impact.
Ultimately, it's about changing the way we all think about sustainability. Don't put it in the 'too hard basket'. It's simply a conscious decision to make.