The En Pointe team were thrilled with the opportunity to respond creatively and design key elements of the Town Hall and VIP experience set up, during the recent 2019 Melbourne Fashion Week.
When the creative brief landed one half of the team were in Los Angeles whilst others were enjoying a long weekend.  With over 12,000 km in-between, the plan was to work on the creative concept separately and come together when reunited. They drew inspiration from the colour, texture and fashion focused imagery whilst imagining these influences through 3D experiences. In addition, downtown LA and its restaurant scene, pop up activations and retail store interiors also fired inspiration.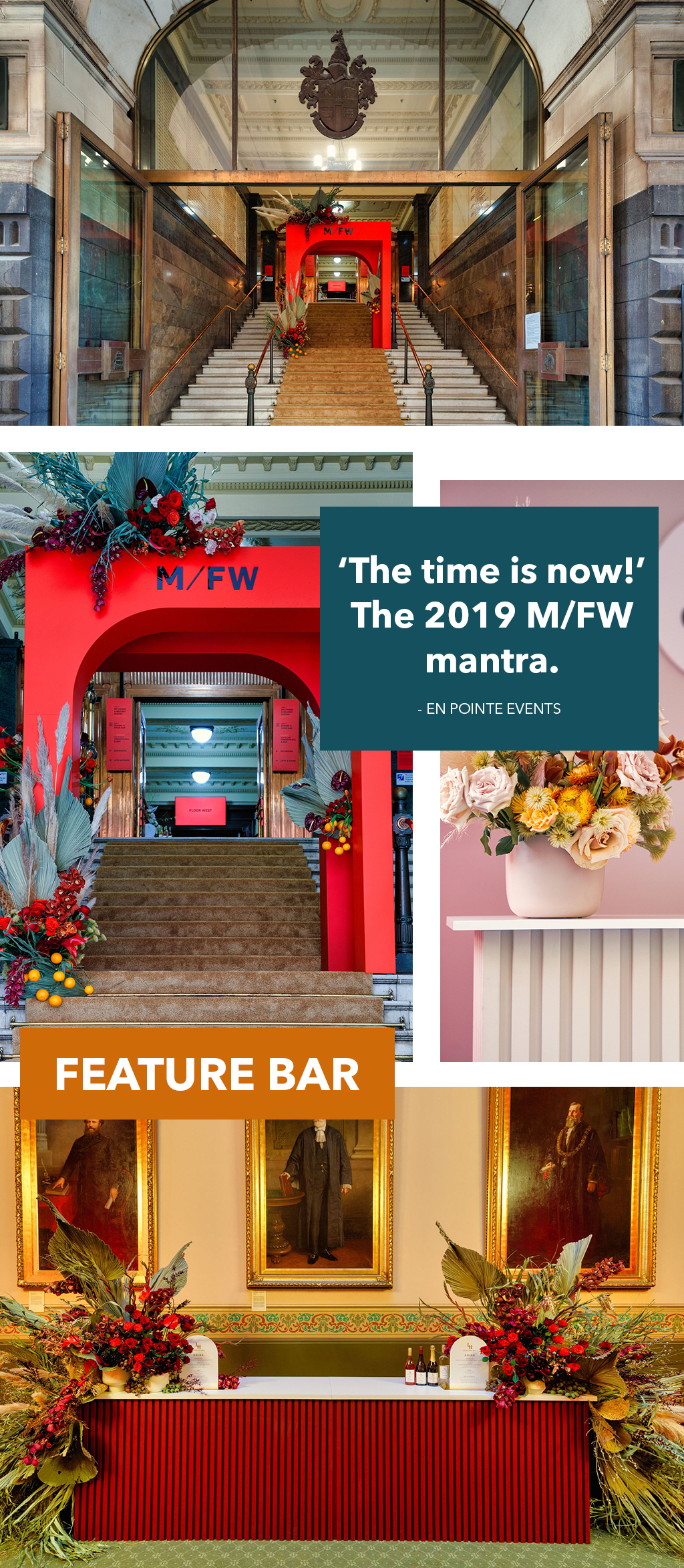 Key statistics:
Scope of project:
2019 Melbourne Fashion Festival
Time frame from brief to execution:
4 months
Number of anticipated attendees:
Melbourne Fashion Week (M/FW) is one of the largest and most popular consumer fashion events in Australia.
Each year over 100,000 people attend the week-long event.
Favourite element of the set up:
Red arrival feature arch
Colour palette:
Khaki tones with bold pops of red, burnt orange, brass and yellow.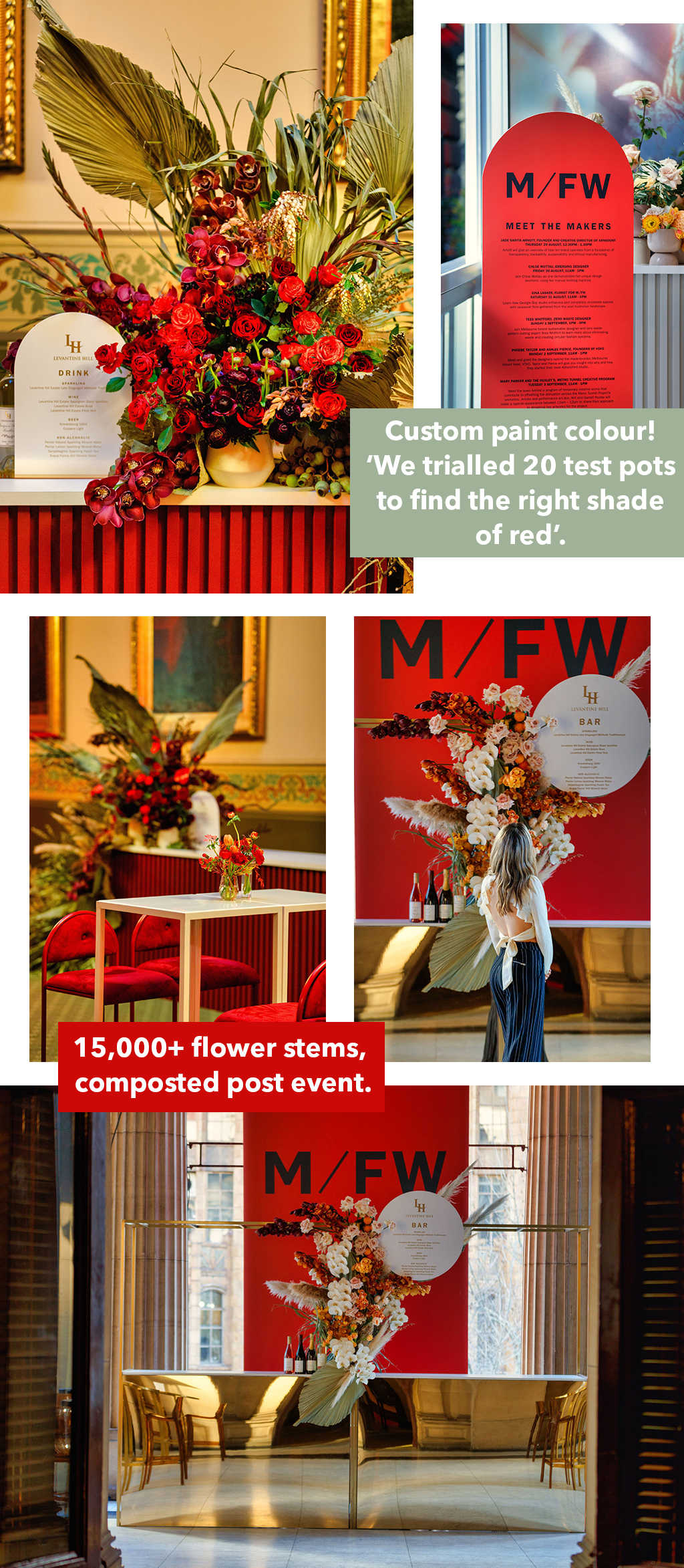 Design details:
VIP rooms influenced by campaign imagery.
Layers of giant dried palms & pampas grass fronds and florals delivered visual impact.
Incorporating sustainability in their events is a priority for En Pointe, with this playing into all design decisions.
Exploring the trends of utility styling and its connection to nature (curves, folds & pleats) both in terms of tones, texture and form.
Project Contributors:
Photography by: ImagePlay
Event creative and styling: En Pointe Events
Location: Melbourne Town Hall
Furniture: Dann Event Hire
Florist:  Georgie Boy Floral Studio
Custom builds : The Event Builder