Creative collaborative design is something we're passionate about here at Dann Event Hire.
During the recent Formula 1 Australian Grand Prix festivities in Melbourne, we were lucky enough to work with esteemed event management company 'The Laneway Group', to deck out the Mercedes Benz Star Lounge at Greenfields Albert Park.
Furniture items: Agnes velvet bar stool, Agnes velvet dining chair, Jelly sofa velvet, Jelly swivel tub chair velvet, Terrain cork coffee table, Block it lounging velvet, Loft ottoman natural weave, Loft low stool natural weave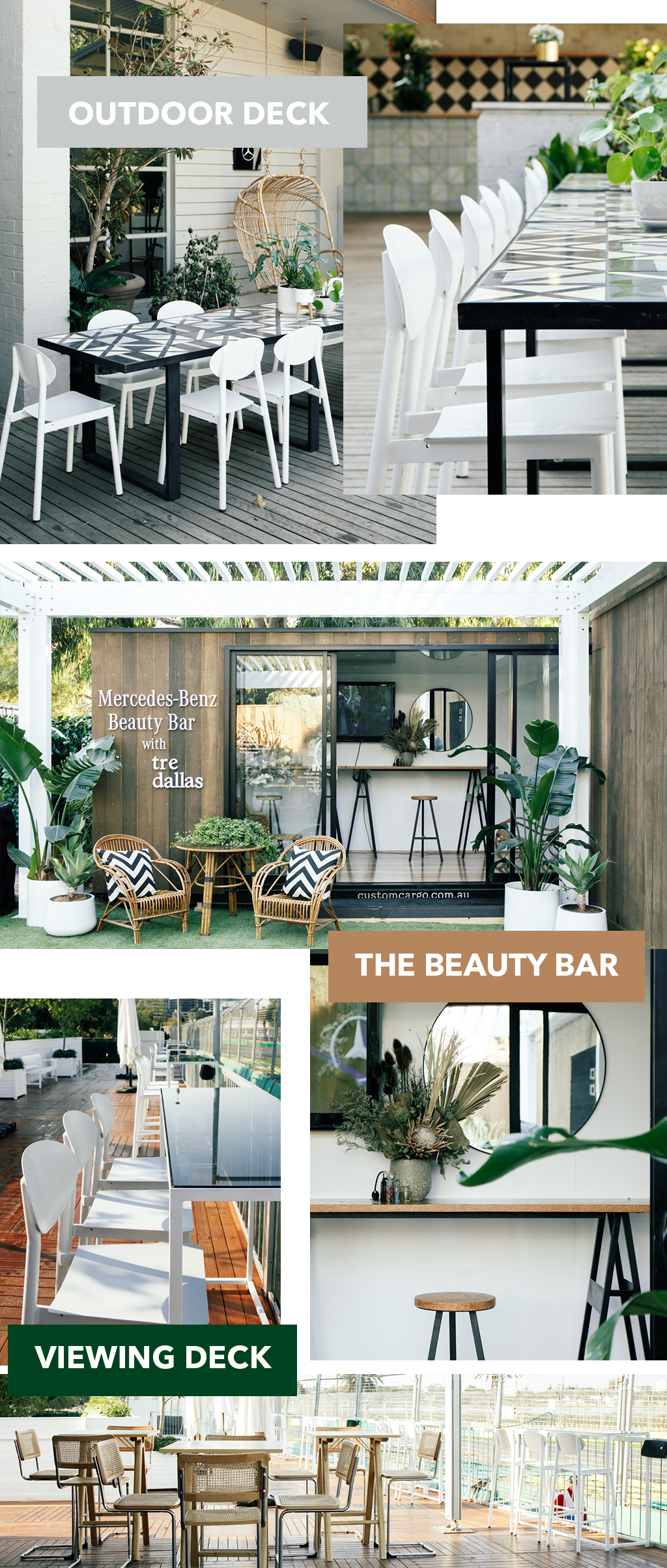 Currently planning a corporate event?
We'd love to help bring your event vision to life.
Get in touch with our team at [email protected] to create the unimagined for your next event.
EVENT COLLABORATORS
CREATIVE DIRECTION, STYLING & PROPS: The Laneway Group
FLORALS: Poppy Culture
GREENERY: Greenevent and Verdant Dwellings
VENUE: Greenfields Albert Park
EVENT PHOTOGRAPHY:  Hikari Photography
FURNITURE: By us!