Please do share with us The Proposal?
Jack proposed at Lindenderry in Red Hill in March of 2018.
We had been together for seven years so I knew it was coming at some stage but he definitely surprised me!!
How did you go about selecting your venue?
Jack grew up in Echuca so the Goulburn River region was personal preference for us.

Mitchelton was a standout within the region.
We absolutely loved the winery, as it combined all our favourite things. Mainly that it's modern and with a pool!
They have a huge hotel onsite, so all our guests could stay which was perfect.  The venue were so flexible and allowed us to have the entire ceremony and reception outdoors.
How fortunate you were, the weather was perfect!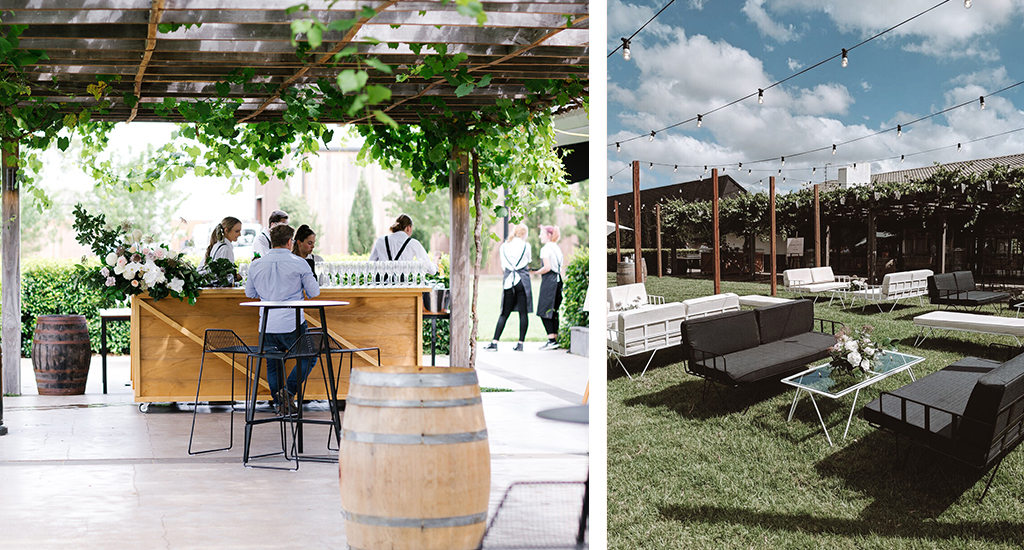 What role did the catering play on your day?
We had a cocktail style outdoor reception which we loved! It saved planning seating charts and allowed all our guests to mingle!
We had an incredible and varied menu; dumplings, fried chicken and even substantial risottos! We also had a huge 3 meter grazing charcuterie board created by the  chefs. It was so perfect for us.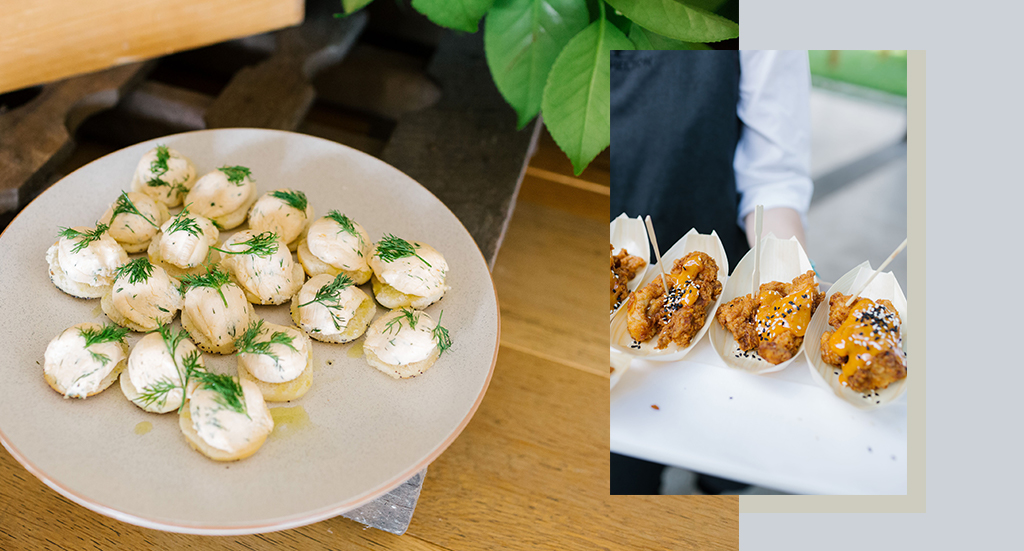 We're all keen to know, how did you decide upon your two dresses?
A lot of time and detail went into creating these bespoke gowns!
We had a total of five fittings after our initial meeting with Sam from Oglialoro Couture; this is where the idea of two gowns evolved.
My first gown was constructed with Italian silk faille and it was fully hand beaded with details in tiny mirror backed Swarovski crystals, thousands of both bugle and seed beads, hand embroidered floral stems using bullion thread and silk thread foliage. To add another dimension, cut outs were strategically placed throughout the gown adding more depth and a lightness to the overall look.
Being able to change into something for the reception that was fun, with amazing movement was great. My second gown was everything I'd envisioned with Sam.
It was classic from the top but transition into a modern style with a sense of party at the bottom! I loved the unique shorts element; they allowed me to dance all night.
Jack and I had so much fun when taking our photographs in my second gown. It was so windy where we were, it played to our favour as we were able to capture some beautiful photographs with amazing memories due to the wind shifting the skirt.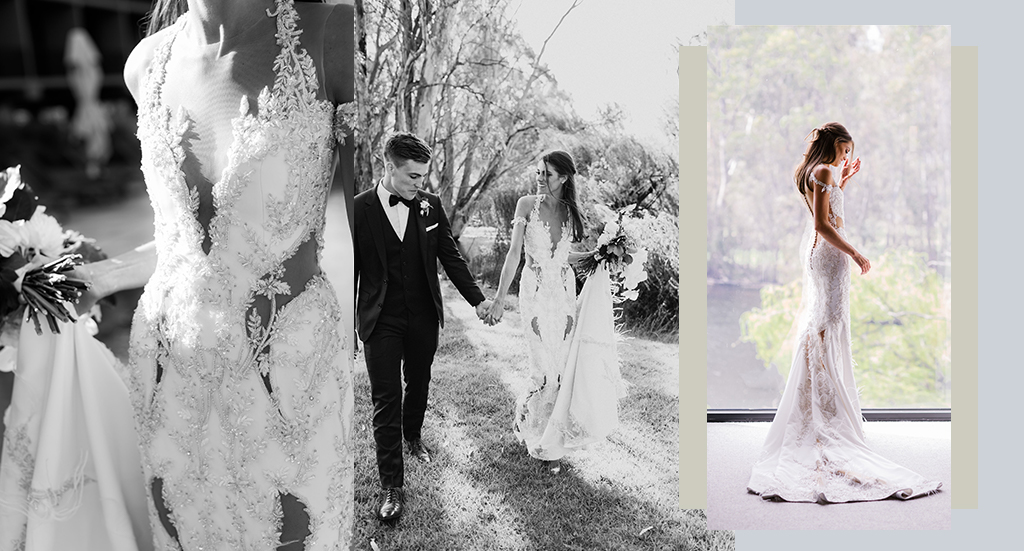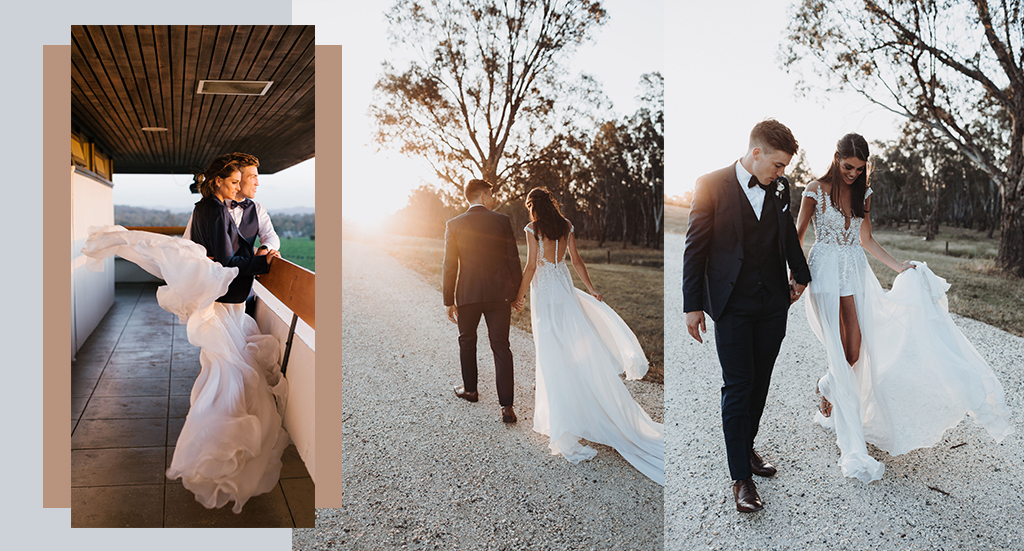 What was your overall theme or style for the wedding?
We really wanted a modern yet rustic aesthetic for the wedding, which was perfect given Mitchelton's setting.
They really went above in beyond in the set up and helped us plan the layout from day dot. Having Dann Event Hire organise the furniture delivery and setup on the day, was great. It really was perfect.
On reflection what was a highlight from your special day?
Personally a highlight of the wedding, was saying our vows to each other.
However, dancing the night away was definitely a highlight for both of us.
In retrospect, seeing our vision with months of planning come to life was incredibly rewarding.
 What was your favourite item from the Dann Event Hire repertoire?
A favourite item was the beautiful Loop rectangle glass coffee tables; simple and elegant. Pairing these with the Loop two seater lounges was perfect for our contemporary, yet relaxed set up.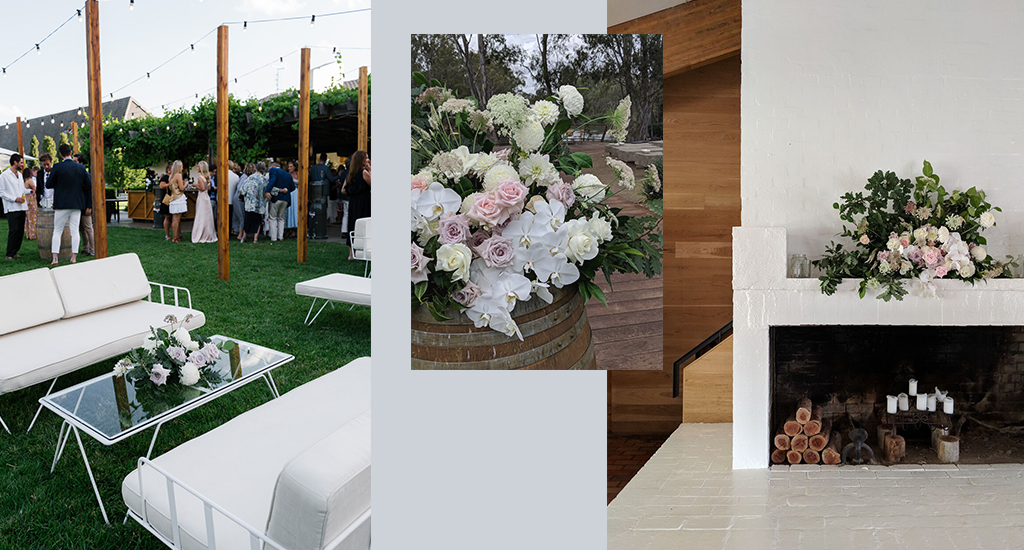 Any advice you can provide to other couples planning their big day?
 Don't sweat the small stuff – if things don't go to plan on the day don't let it get to you. 99% of the time none of your guests will even realise.
We suggest having suppliers you can trust and know what they are doing. Thank you to Dann Event Hire – they have a lot of experience under their belts from smaller events to huge ones so they know what they are doing!
Oh also – run sheets! They were a lifesaver!
Venue: Mitchelton
Photographer: Hello Chloe May
Floral: Ruby + James
Hire: Us